Voices of Survivors, with Amber Starr Currie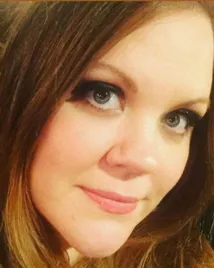 "In this podcast, I will interview fellow survivors of violent crime. We will tell you what it's like to watch the worst moments of our lives become headlines, and what it's like to try to put our lives back together after the Earth has cracked in half and everything we've ever known has fallen in."
~Amber
Episode 3 - Walking in Daniel's Shoes, part 1

In these two episodes, you will hear a conversation with Columbine dad and gun control activist Tom Mauser. Tom's son Daniel was murdered at Columbine High School on April 20, 1999 when he was just 15 years old. In the decades since, Tom has devoted his life to speaking out about his experience with gun violence and to lobbying for changes to our nation's gun laws. Tom and I will speak about our many shared experiences as survivors of gun violence. You can purchase Tom's book, Walking in Daniel's Shoes: A Father's Journey Through Grief, Controversy, Activism and Healing Following His Son's Death at Columbine, by clicking here.
Episode 4 - Walking in Daniel's Shoes, part 2
Also, please check out the grassroots gun violence prevention organization that was formed in the aftermath of Columbine, Colorado Ceasefire, here: https://www.coloradoceasefire.... And the memorial website Tom created for Daniel here: http://www.danielmauser.com/

---
Episode 1 - Jessi's Message, part 1

Feb. 26, 2022 - At just 24 years old, Jessica Redfield Ghawi, a sports journalist, was murdered on July 20, 2012 in the Aurora Theatre Massacre. Jessi's parents almost immediately began the tireless work of advocating for gun violence survivors, in honor of the daughter they lost. Their organization, Survivors Empowered, fights tirelessly to educate and organize help and healing for the trauma that comes from gun violence.
In this episode Sandy and Lonnie talk about their personal experience with gun violence and trauma, their mission to help other survivors, and their daughter Jessi; their reason for fighting.
Episode 2 - Jessi's Message, part 2
Sandy and Lonnie talk more about Jessi: her childhood, her decision to become a sports journalist, and more. They discuss some of the changes and obstacles that come with becoming a Survivor… members of the club that nobody wants to join.
Check back here for future episodes.