How a 2000 Colorado law that protects gun makers set the stage for a Texas school massacre. | Lonnie Phillips' opinion piece, in the Colorado Sun • March 23, 2023
Colorado law makes it very difficult and financially perilous to sue the gun industry. That's likely to change. |
Sandy's & Lonnie's experience, with Colorado's horrible PLCCA law, is documented in this article about the movement underway to end that law
Parents of Children Lost to Gun Violence Demand Change | Northwell's Center for Gun Violence Prevention
hosts survivors and advocates seeking solutions • June 22, 2022
TV News Coverage of Northwell Conference


We can Change the Future of Gun Violence | Sandy Phillips & Devin Hughes
June 20, 2022






Survivors of gun violence will not be silenced | READER COMMENTARY
For The Baltimore Sun•May 20, 2022



December 03, 2021 - USA Op-Ed by Sandy & Lonnie Phillips
Op-Ed in the wake of yet another mass school shooting, in Michigan
LETTER: Aurora theater shooting victims 're-traumatized' by another Aurora mass shooting
By Sandy and Lonnie Phillips, Letter to the Editor -
November 16, 2021
We feel for the teenagers victimized in a drive-by shooting that left them hospitalized, their families traumatized, and all shocked by this new assault in Aurora. It cuts us to the quick. Here's our letter to the editor.
Survivors Empowered statement regarding
President Biden's pledge to curb veteran suicide
Survivors Empowered applauds President Biden's
new strategies to reduce military and veteran suicide.


September 20, 2021 - Denver Post Op-Ed by Sandy & Lonnie Phillips
"Work on ending gun violence must move forward, even without ATF leader"



Screen Nine: A play Based on the Aurora Tragedy







June 2021 USA Today OpEd, by Sandy & Lonnie Phillips



Crime Scene Investigator Maria Pettolina Finds Friendship With The Phillips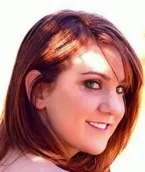 An Unspeakable Tragedy Changed This Mother's Attitude About Guns