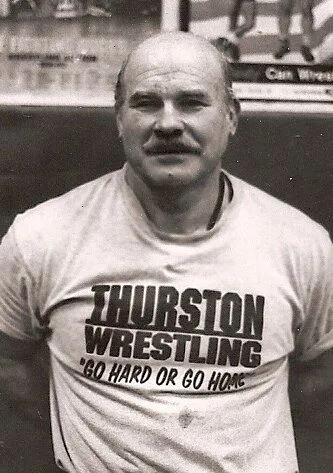 When shots rang out at Thurston High School's packed cafeteria in Springfield, Oregon, nearly 25 years ago, teacher and wrestling coach Gary Bowden ran toward the fire, not away.
He says now that it's only because the gunman had a low-caliber rifle rather than an assault weapon that he and many others are alive today. Two students were killed, 25 wounded and many more traumatized when a freshman at the school (who had killed his parents the day before) opened fire on May 21, 1998, in a cafeteria filled with hundreds of students.
One of Bowden's wrestlers, 220-pound Nathan Cole, took seven rounds but was released from a hospital within days. Bowden returned to his classroom as soon as school reopened, but although physically unscathed, he was deeply traumatized. He soon asked Thurston's shop teacher to fabricate a metal shield that he kept in the classroom to defend his students.
"We were very lucky that day," said Bowden "If this had been an AK-47, I wouldn't be talking to you now. I'd be dead."
Bowden was already a storied wrestling coach in California when he left for Oregon. He and his wife were seeking slower-paced living and a lifestyle for their children that would replicate Colorado, the place he remembers most fondly from his early years.
The irony of meeting gun violence in Oregon, a year before Columbine, is not lost on him. "Is that, 'Be careful what you wish for?'" he asks ruefully.
After a turbulent childhood that took him from one coast to the other, with stops in New York, Colorado and Texas before he landed in California, Bowden, a former college wrestler, was a bit at loose ends until he was asked to give coaching a try. It was an immediate fit.
Before he left California, Bowden earned a spot in the state's coaching Hall of Fame. He paired coaching duties with teaching social studies, and pursued both until his retirement from teaching in 2014. He has continued to coach on a volunteer basis, racking up 50 years in 2023, and six Hall of Fame nods, including Oregon's coaching Hall of Fame. He also vied for National Coach of the Year.
Bowden connects his background to the events of May 21, 1998. Wrestling is about moving aggressively to neutralize a threat; not only did Bowden do just that when Thurston High School came under attack, but so did one of his students and wrestlers, Jacob Ryker, who disarmed the assailant with the assistance of fellow classmates.
"Jake saved my life that day. Because if he hadn't taken down the shooter, if he had gotten the second clip in, then I would have run into the second 50 round clip and I would have been the only one running at him," Bowden observes.
While superficially springing back right after the nightmare at Thurston, where his oldest child was a student, Bowden was deeply troubled. He experienced night terrors and other debilitating after-effects. At one of his daughter's soccer games, he had a vision that each player's head was a skull. In retrospect, Bowden thinks he was unprepared to begin teaching again so soon, and he believes he needed much more help than he got.
"I had to work on it on my own. It was a lot of trauma. That day, the only thing I was thinking of was the three-day weekend coming up. And within a few minutes … I've got my hand holding the head of one of my wrestling girls, and I'm holding a bandage on another kid's bullet wound with my other hand, and that has a tendency to mess you up a little bit," he says.
Eventually, he says, he worked through the pain. "It was gradual. It was just a passage of time, I'd say a few years. And then as the night terrors would dissipate, and I had fewer and fewer of those, I began to think, well, I guess I'm cured now."
Nevertheless, Bowden believes something like the Survivors Empowered Toolkit would have been a help, and he celebrates what Survivors Empowered has done during its last 10 years. He calls Sandy and Lonnie "gifted pioneers in what they do."
In his own way, Bowden has been making observations about the toll of gun violence. Soon, he'll be publishing an autobiographical book called "Saved by Elvis," with its longest chapter about the events at Thurston High. From his book to social media, he's offering his opinion. "I'm very concerned about the proliferation of guns. I mean, it's gotten ridiculous. ... How many guns are we going to allow into our society?"
Bowden, who grew up with guns, believes they have their place in society and does not support an outright ban on all weapons. But he fervently supports an assault. And while he's not a joiner, or one for public tributes, he carries the shooting at Thurston High School with him always.
"I don't want to relive it…I've never participated in any ceremony," he said. "The memorial for the victims is engraved in my heart. And that's where it'll stay."